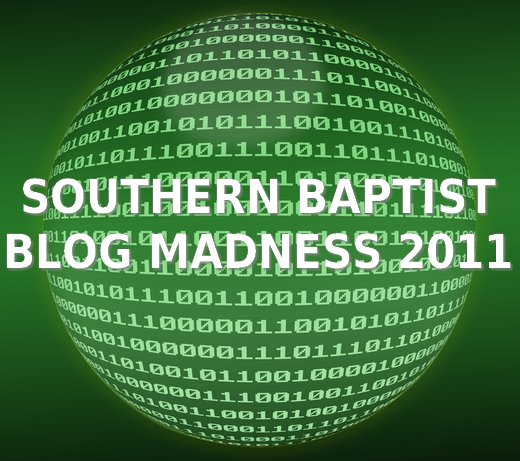 For the past 3 years I have been honored to be part of the SBC Blog Madness.  In 2008 I entered the tourney field with an 11 seed and was quickly ousted.  The selection committee must have token note as I entered the field as a 16 seed in the next two years.  This year, thanks to your help, I enter the tournament as a #5 seed.
With your help I think it could be possible to make it to the next round this year.  So be certain to go to SBC Voices and vote for Borrowed Light in the Southeast Division.   Only the Top 4 entries move into the next round so be certain to vote and encourage your friends to vote as well. 
Also vote for my friend Brian (Counted as Righteousness) in the Southwest Region.