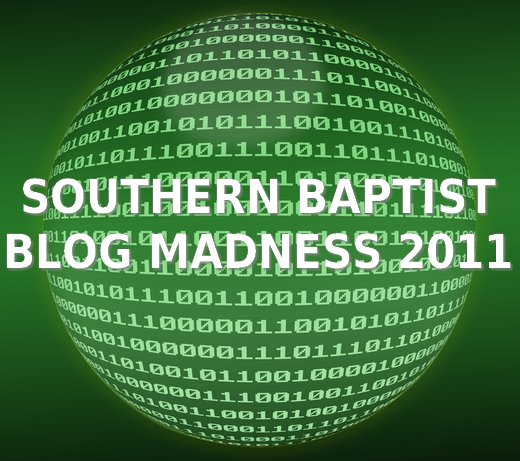 Thanks to your voting Borrowed Light made it into the Sweet 16 of the SBC Blog Madness.  I am, to be honest, shocked and absolutely honored to be voted into the sweet 16.  I appreciate every vote that you cast and now gently exhort you to VOTE AGAIN!!!!!!!!
I'm going against Founders Ministries, Ed Stetzer, and B21.  The fact that I'm even considered in the same category as these giants is humbling to say the least. 
My goal for this round…don't be dead last.  You can help me achieve that inspiring goal by going to SBC Voices (Round 2) and casting your vote for Borrowed Light in the Southeast Division.