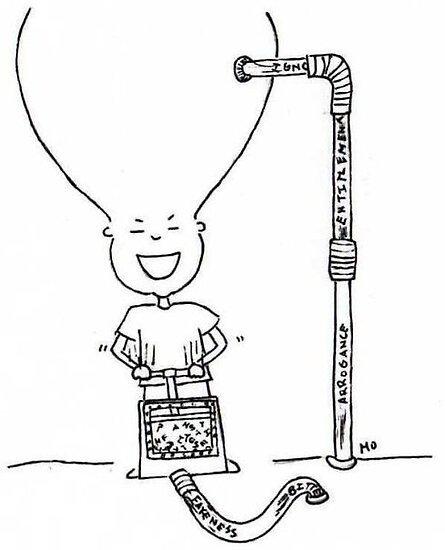 I have greatly benefited from reading The Narcissism Epidemic. I found their insight into online discussion particularly helpful:
…the system of comments, responses to comments, and so on encourages argument—and often one-sided argument. It's not a true dialogue, as a verbal conversation would be, but one diatribe followed by the response to the diatribe. Doing it all onscreen also takes out the human element of empathy, nuance, and face-to-face interaction.
Most comment streams are one-sided argument. Yes, there was that one time way back when, in that conversation you had a long time ago, when you actually got somewhere in an online conversation. But for the most part it isn't true dialogue and isn't helpful.
Twenge and Campbell make another salient observation:
Our modern culture instead says, "Everybody's opinion is just as valid as everyone else's," and now backs up this notion on the Internet with the proliferation of blogs and comment sections. The problem is that most of the people who leave comments have no earthly idea what they are talking about. They think they do—common among people with a tendency toward narcissim—but they're clueless. The comments that do say something intelligent are often lost in the mountain of ignorance.
Ouch.
Of course we have to be careful not to deny such important doctrines as the priesthood of every believer with statements like this. But does the priesthood of every believer mean that every believer is somehow an expert in every field? Yeah, we all have the Holy Spirit—but doesn't the Spirit give different gifts to different people?
Do you agree with Twenge and Campbell about the nature of online discussions? (If you offer an answer I promise we won't call you a narcissist).